Actually, let's get this straight. I love scale creep. I like my plastic heroes to be big and chunky, with disproportionately large hands, weapons and heads.
What I actually hate is what I call scale-
slide.
Essentially, Warhammer models are getting smaller- or less heroic at least. Case in point, flagellants.
I wanted to create a Kislev team for blood bowl. So, while waiting for Norsemen to dry, I thought I'd kitbash a mock-up of a Kislevite. But it was more difficult than I thought because my choice of Cossack-esque torso turned out to be tiny.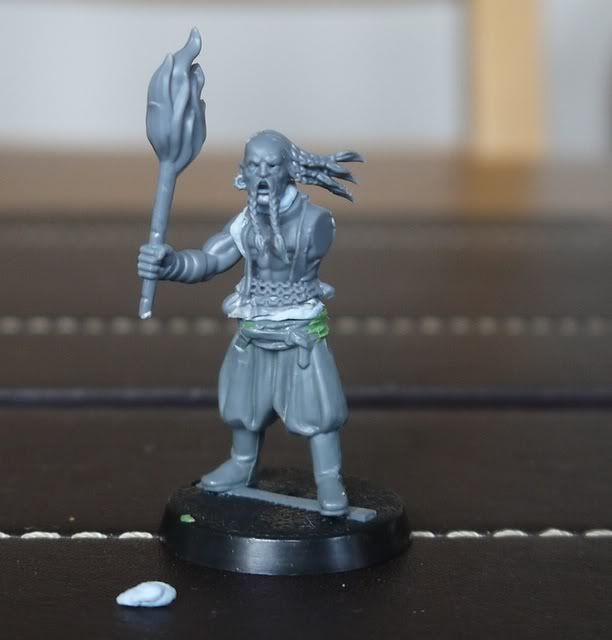 Granted, he looks
okay
so far. But to get what I want out of him is gonna take a fair amount of green stuff and I had hoped for a simple conversion. It's pretty darn annoying that a Warhammer body looks small on Lord of the Rings legs. Bizarre!
But anyway, just so I don't spend the whole post grumbling, here's my WiP thrower, who will eventually be pointing with his left hand: